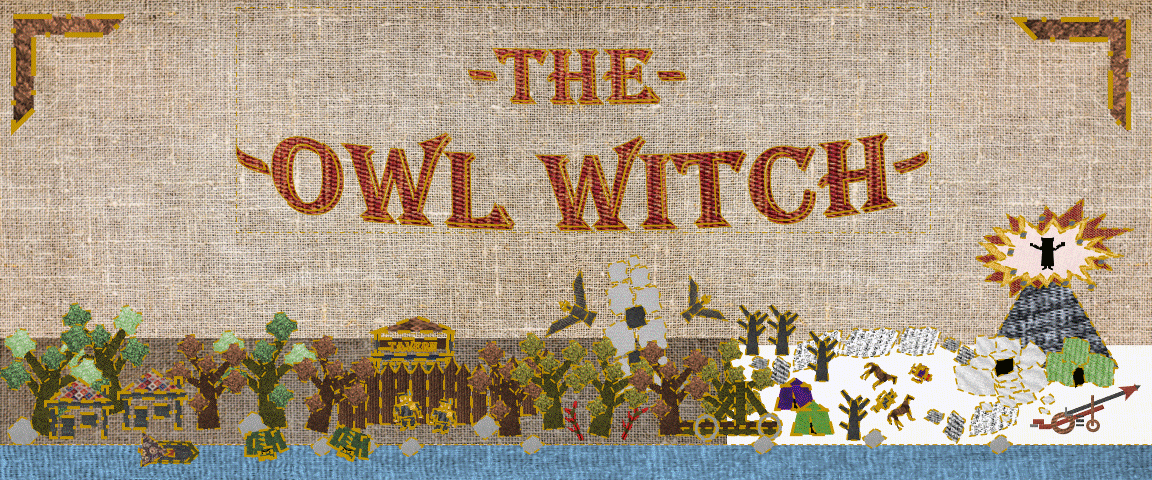 The Owl Witch
NOTE TO USERS: This game takes about 1 hour to complete. Please use the 'chapter select' button if you are returning to the game. This way you can pick up where you left off and play through the story at your own pace.

Explore a rich and diverse world as you travel across the land to find your beloved sister who has been taken by The Owl Witch. Discover everything from beautiful yellow forests to destroyed war torn lands. Delve into the deepest, darkest caves and climb to the peak of highest mountains in search of your little sister. On your travels you will meet and whole host of magical characters, some friendly and some not.
Do you have what it takes to save your sister and defeat The Owl Witch?
Key board controls
< > Arrow keys to move
A + B use as prompted
Game Features:
Cool tapestry style graphics not seen in any other game.
A story driven narrative.
Immerse yourself in a rich, ancient world.
6 chapters , containing lots of mini games as you progress to the exciting conclusion.
Challengi
ng 'boss fight' rounds.
This game is family friendly and made for the Narrative Driven Jam #6
Music created using BeepBox.
Check out my other free games at www.gamesbyjack.co.uk and donate to the charity Mind if you enjoy what you play via the site.
Thanks,
Jack
Comments
Log in with itch.io to leave a comment.
Huge thanks for the feedback. Tried and tested quite a few methods before I got something I was happy with and could fairly easyily roll out for the game jam it was submitted to 👍 you might enjoy M island if u have time to play another 1 of my rpgs. Enjoy 👍