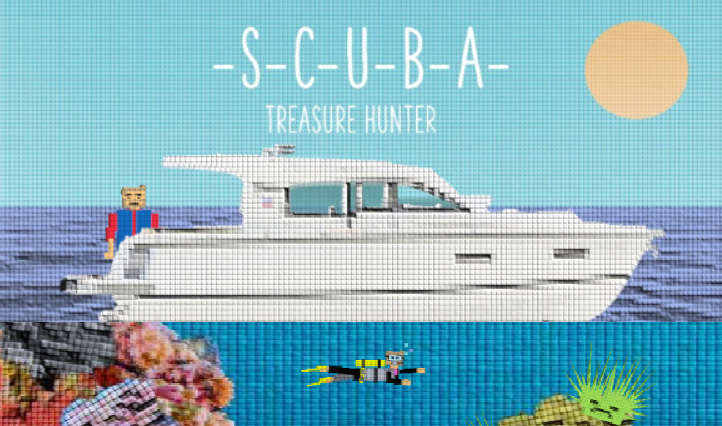 -SCUBA- Treasure Hunter 23
It's time to make a big splash and put your gaming and scuba skills to the test.
Take to the seven seas and help a lonely Scuba Diver travel the world looking for sunken treasure.
-S-C-U-B-A- Treasure Hunter can be played on desktop, mobile or tablet.
TIP: Use the arrow keys to control the Scuba diver if playing on desktop or laptop.
Game features:
7 levels
Different game modes and locations testing your various scuba skills
Explore underwater worlds
Meet underwater creatures (some friendly and some not)
Relaxing atmospheric soundtrack
Retro style graphics
Music created using BeepBox
Check out my other free games at www.gamesbyjack.co.uk and donate to the charity Mind if you enjoy what you play via the site.
Thanks,
Jack