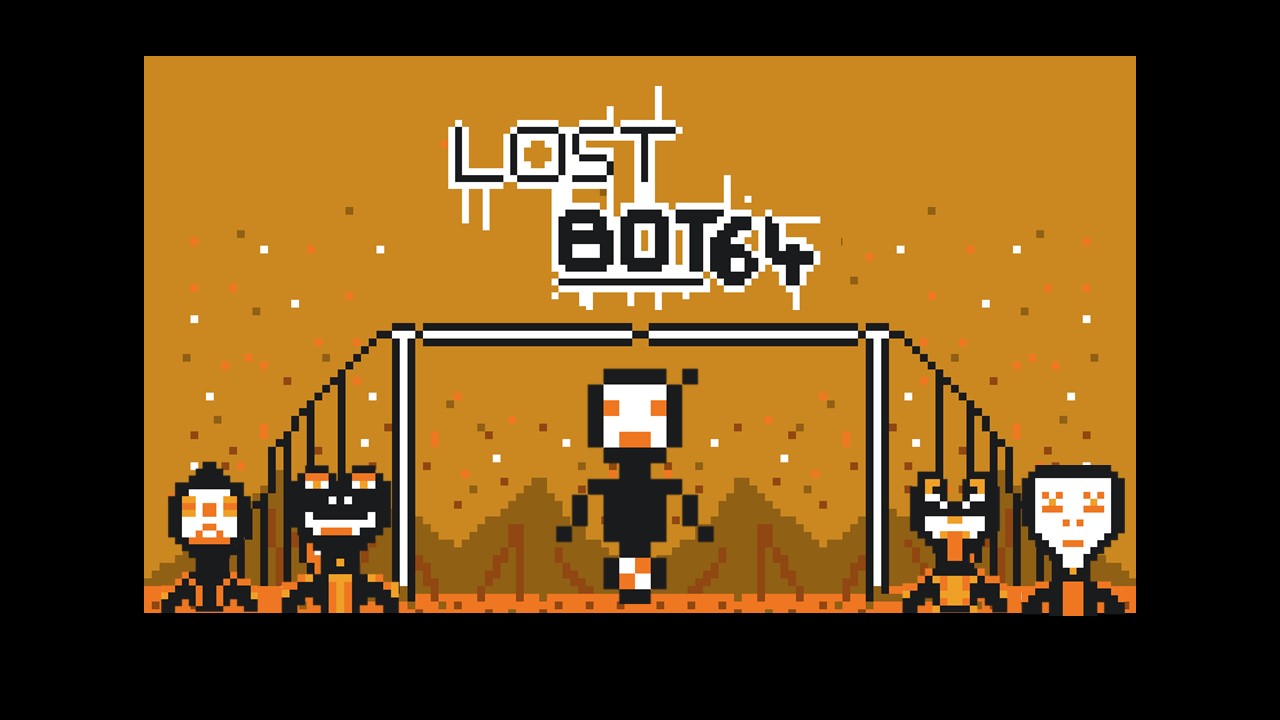 Lost Bot 64
Help a Lost Robot find the power source needed to turn his ship back ON, so he can can return home to his family and leave the strange planet he is stranded on.
Game features
A short story that can be enjoyed in about 30-40 minutes
Explore a fun little pixel world and meet cool characters as you progress
Experience lots of different gameplay style and puzzles
A heart warming and family friendly story
Straight forward and easy to play, tricky is a few areas :)
A retro soundtrack which compliments the art style
Made for the GDevelop BIG Game Jam #4
Check out my other free games at www.gamesbyjack.co.uk and donate to the charity Mind if you enjoy what you play via the site.
Thanks,
Jack
Comments
Log in with itch.io to leave a comment.
Isn't working for me either
how annoying. Sorry this did not work 4 u. Can I ask if u played on desktop or mobile? The game should work on mobile if u wanted to play it there?
This isn't working for me, I get a black screen when I try to start the story and I can only load some of the chapters in Chapter select.
Any chapters I can load don't load with all of the controls, sometimes I get a jump button but most times no controls or black screen.
Really strange. Thank you for letting me know. Can u ask if u played on desktop or mobile? Thanks again for trying and feeding back. What a shame u wearnt able to play or enjoy it. Did u try any if my other games or were u putt off?