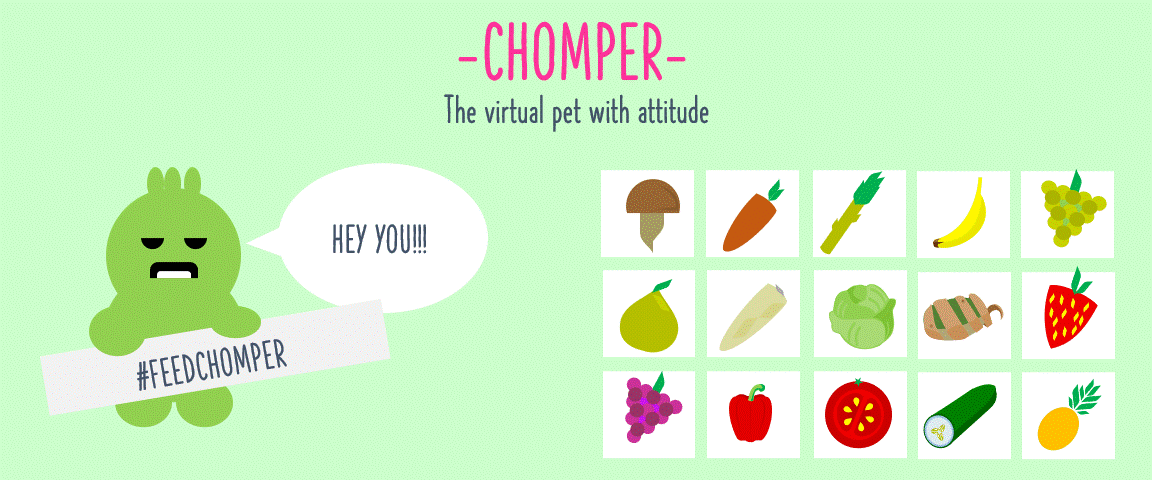 Chomper - The virtual pet with attitude
A note from Chomper:
"It's pretty simple. Feed me the food I ask for before the time runs out. As I eat more the timer gets shorter, the music speeds up and my food gets harder to find. Can you complete all 50 levels and take me on a culinary journey? Let's find out what you're made of! I am Chomper, the virtual pet with attitude!"
Game features
50 levels contained within 5 main food groups.
A soundtrack which speeds up with the action.
Simple likeable graphics.
A less likeable main character who is more cheeky than rude.
This game is family friendly and made for the Virtual Pet Game Jam.
Music created using BeepBox.
Check out my other free games at www.gamesbyjack.co.uk and donate to the charity Mind if you enjoy what you play via the site.
Thanks,
Jack
A last word from Chomper:
"Tell your friends to feed me too by using the hashtag #feedchomper on social media".