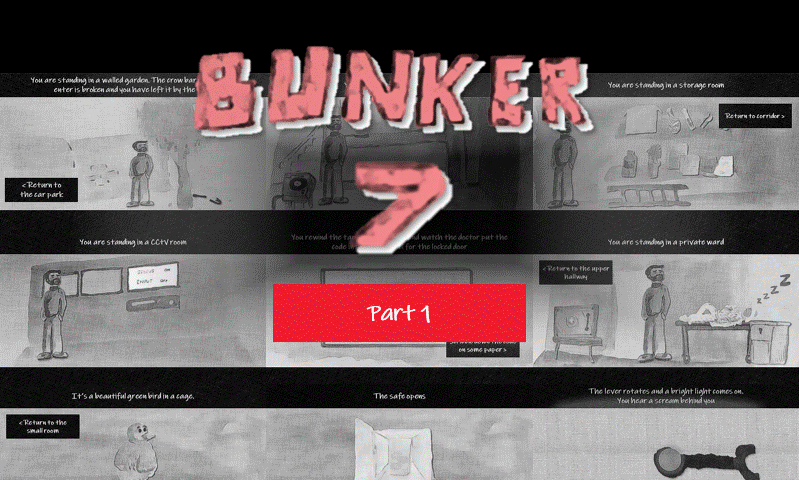 Bunker 7 - Part 1
NOTE TO USERS: This part of the game takes about 30 minutes to complete. Please use the 'chapter select' button if you are returning to the game. This way you can pick up where you left off and play through the story at your own pace.

The first part of the hand painted 'point and click' adventure game BUNKER 7.
Check out my other free games at www.gamesbyjack.co.uk and donate to the charity Mind if you enjoy what you play via the site.
Thanks,
Jack