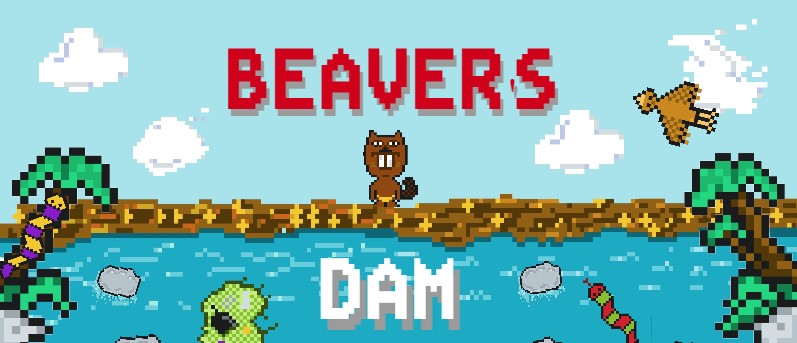 Beaver's Dam
A storm has destroyed the beaver's dam. Help beaver rebuild his it by finding wood in the dangerous waters nearby.
If playing on desktop or laptop use the arrow keys to move and hit enter to 'retry' levels when prompted.
Game features
Exciting game play which will test your beaver swimming skills
Simple gameplay which is easy to pick up but hard to master
6 Levels including a bonus lagoon and waterfall stage
A beaver in little yellow swimming trunks
Made for The G Develop Game Jam in 7 days
Music creating using BeepBox.
Check out my other free games at www.gamesbyjack.co.uk and donate to the charity Mind if you enjoy what you play via the site.
Thanks,
Jack
Comments
Log in with itch.io to leave a comment.
Good game, but I think the beaver's hitbox is a little too big
thank you. You could well be right. It was edited from the png so did change it slightly but maybe could have done more. Thanks for playing 😀👍
waaaahhh it's so cute hahaha I really love the music. it makes it so much fun.
Huge thanks for the feedback. Beep box is a great music maker for these old looking games. All broswer based too and super easy!!! Check out my other game scuba for more fun on my page👍🕹💚
Hehe, the game is too much fun and the music is hilarious, 🤗
thanks for the feedback 👍 u might enjoy some of my other games also. SCUBA for example is quite cool and one you can dip in and out of. (Excuse the pun) Thank you for playing 💚🕹